---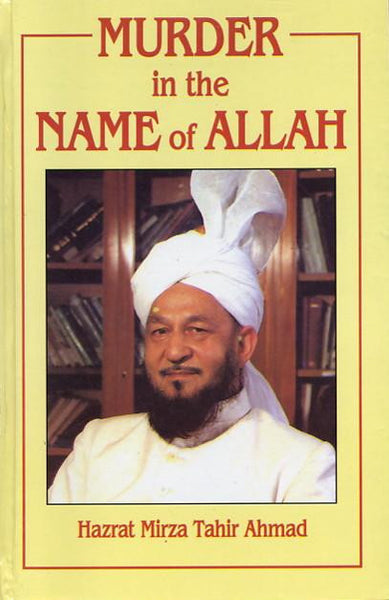 by Hazrat Mirza Tahir Ahmad
Hardly a day passes when an Islamic event does not make headlines. The president of a Muslim country is assassinated by the supporters of Muslim Brotherhood; a European journalist is taken hostage by Islamic Jihad; a Pan-American aircraft is hijacked by another Muslim group; American university professors are taken into custody by Hezbullah; two passenger-carrying airplanes crashing into the World Trade Center. The glare of 'Islamic' revolution in Iran is reflected through the flares of every gulf oil refinery.
Murder in the name of Allah is a general review, with special emphasis on the subject of freedom of expression in Islam. This book is a reminder that the purpose of any religion is the spread of peace, tolerance and understanding. It argues that the meaning of Islam - submission to the will of God - has been steadily corrupted by minority elements in the community. Instead of spreading peace, the religion has been abused by fanatics in an excuse to spread violence and terror, both inside and outside the faith.
In confirming the true spirit of Islam, it makes the point to followers of all religions that the future of mankind depends on the intrinsic values of love, tolerance, and freedom of conscience and of belief.
An outstanding book on the subject of the true teachings of Islam and it's corrupted implementation in our world today.
Quote from the book:
As far as Islam is concerned, it categorically rejects and condemns every form of terrorism. It does not provide any cover or justification for any act of violence, be it committed by an individual, a group or a government..... I most strongly condemn all acts and forms of terrorism because it is my deeply rooted belief that not only Islam but also no true religion, whatever its name, can sanction violence and bloodshed of innocent men, women and children in the name of God.